Because one photo isn't enough. The fact that a specially made Emporium Cast Member costume vest and suit (and name tag!!) was crafted for this longtime Pluto statue of Main Street warms my heart. He just looks so fine.
Just because.
Honestly? From what I have read, the only real differences that Tumblr will face is advertisements. You know what? Adblock. Or at least not allowing those cookies/scripts to run, like how my Google Chrome doesn't display ads but "can't connect" to the ads.
You know what else? If I can still retain my blog and archives and all my work…. It doesn't bother me. So no I'm not mad or disappoint or howling death threats the broad who owns Yahoo.
(Source: plutopupstyle)
UPDATE: In my April 2012 post, the show in question I did not know beforehand is actually from Candleabration, a show created for Disneyland Paris's 15th anniversary in 2007. It's interesting to note that the outfits Goofy wears (and prolly the others) is awfully similar to his Goofy outfit in the initial Dream Along With Mickey in WDW. Does that mean Pluto may have been considered for DAWM but was cut? The world will never know…
Note: This was also an excuse to post more Pluto rockin' with his guitar. :D
This weekend, the Flower and Garden Festival ends its 20th year at EPCOT. Here's just a small sample of Best Topiary photos I took this year. Mmmm, plastic snausages. 
Oh the 90s. Oh that tongue.
Random note: I briefly speculated from THIS POST when that Jacket Pluto pic was taken. The date on Flickr states it's from 1991. So it's safe to assume it had stuck around since 1989. When it retired, no clue.
This is my favourite shot from my trip. 
And here comes the jealousy. Though it looks like an accidental zoom gone right, I've never taken completely playful pics like this. :(
Today, the land where the Mickey's Surprise Party show took place (as well as all of Mickey's Birthdayland of course) remains a memory under Storybook Circus. But back in 1988 for nearly two years did Minnie, Pluto, Goofy and Donald and their human friends prepared a special party for the Big Cheese's 60th. 
Personally, I don't think Pluto is more interested in a low five as rather he's plotting how to steal that delicious bone. 
From the spring seasons in 2008 until 2010, the Spring Carnival at Tokyo DisneySea was celebrated with park decor ("bounteous profusion of over 350 types" of plants and flowers, so kind of like the Flower and Garden Festival), merchandise, and a special entertainment program on Mediterranean Harbor called Fairies Primavera, a colorful and joyous celebration of spring with elaborate costumes, music, dancing as well as a first for the Disney Fairies© to join in on the fun. 
Flickr - "Pluto with a scimtar at MGM"

Basically what the title says. I have never seen this before but it's safe to say this was most likely one of the choreographed dance numbers for one of MGM's several Theater of the Stars shows between May 1989 to April 1990. My question is… Which show was it? Here's a list of the shows at that theater before Dick Tracy's Diamond Double Cross premiered in May 1990, over a full year since Disney-MGM Studios had opened to all the public. 

- Now Playing (May 1, 1989 – ? 1989)

- Show Biz Is (May 1, 1989 – April 1990)

- Hollywood! Hollywood! (May 1, 1989 – April 1990)
And a full year after this was posted, I still do not know. 
But there's this one other photo. A clearer shot of that scimitar. 
Except this places it in April 1991. This means it took place after Dick Tracy's Diamond Double Cross, which ended in February 1991. With this in mind, I found this video:
http://www.youtube.com/watch?v=mk6wlwe6g2E
Pluto appears at the 2:00 minute mark ("The whole harem is unable to resist you!"). Oh, and at 10:50… OH MY DOG SOFT SHOE PLUTO. Just watch and enjoy.
Now after Feb 1991, there was a gap in which it appears the Theater wasn't in use until September to November 1991 with Hollywood's Pretty Woman. But since there's only so many attractions at MGM to visit at the time, that space had to be utilized somehow.
Therefore, judging the content of the show from the video, I like to believe that either Show Biz Is or Hollywood! Hollywood! returned to the stage until Pretty Woman premiered. But this is a severely estimated guess. How I wish more of this topic was covered from a professional historian.
Flickr - "AndyCaseyPluto"

There is nothing in this picture's tags on Flickr that support the year this was taken, but it's obvious that this was taken at the Disney-MGM Studios (the original name of Disney's Hollywood Studios at the time, for the young whippersnappers). I'd surmise it'd have been in the early 90s, noting the teal blue TMNT tee the kid's wearing and the nerdy hat/glasses combo of the elder brother. 

But clearly the star of this pic is wearing a jacket I haven't recalled anywhere else. It's a nice, snug 90s sports jacket; perhaps the same varsity jacket one wears at a exciting football game. The hat is kiddie by nature, two tones of red and blue pinwheel-inspired. And what I can only assume his collar tag by his tongue, instead of a jacket logo. If only a shot of the backside was available…

Overall, a wonderfully casual outfit. I wish Pluto would wear a similar getup rather than his his current stereotypical canine selection of collars. A much-needed alternative indeed.
So bringing out the characters in older 90s costumes like this could've made for a great Limited Time Magic opportunity. 
Happy 24 years, Disney MGM Studios! 
Here's the iconic park original of the happy neon puppy as seen in Hollywood Boulevard in day and at night, standing proud over his Toy Palace. 
For the final Sunday Pluto Comic of April, a look into dreams. Not exactly Inception, but I wonder what subconscious events with that rarebit led to this - did Mickey read a bad creepypasta? Did Pluto tussle with a stronger dog earlier? 
One thing I do know: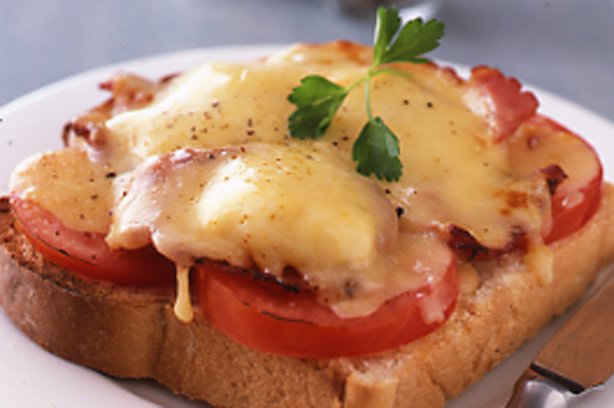 Mmmm. Welsh rarebit.
As usual, click on the pic for a larger scan because TUMBLR.